About Us
About Us
We build and deliver rental storage units, storage sheds, custom storage buildings (customs for purchase only) and sheds to your location. Our portable storage buildings range from 8' x 6' to 14' x 30′ and fulfill most commercial storage and home mini storage needs. We deliver your portable rental storage!
Licensed Builder
Contractor's #: WENATRM953LA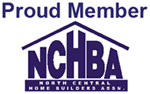 Custom Crafted Cottages
We also build and deliver custom crafted cottages and sheds for purchase. Want to learn more? Please visit our Custom Crafted Cottage & Shed website for details!